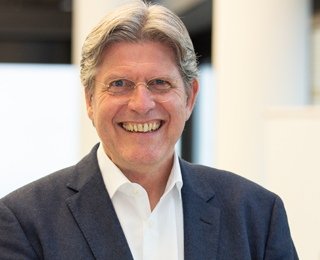 Prof. Dr. Utho Creusen, Dutch and German citizen, born in 1956, is married and has four children.
Studied economics, sociology and social psychology at the University of Cologne, where he received his doctorate in 1983 from the chair of Prof. Dr. Renate Mayntz. In 1990 followed the habilitation and in 1998 the appointment as honorary professor at the Westfälische Wilhelms-Universität Münster. He held numerous teaching positions at various renowned colleges and universities in Germany and abroad. This was followed in 2008 by his appointment as Honorary Professor at the Catholic University of Eichstätt-Ingolstadt and in 2017 by his appointment as Program Director for DIGITAL LEADERSHIP at the Management School St. Gallen.
He worked in retail for 30 years: 1979 to 2001 at OBI Bau- und Heimwerkermärkte lastly Chairman of the Management Board of OBI Franchise Center GmbH and Member of the Board of Directors of OBI AG. From 2002 to March 2008, he was a member of the Management Board of Media-Saturn-Holding.
Today he is a member of the supervisory board, advisory board and advisor for several international companies such as Hermes, E/D/E and DELI Home.
He has authored numerous publications on issues of employee management, digital leadership, organizational development and corporate governance. In 2007, he was appointed chairman of the jury of the Science Award of the European Retail Institute (EHI), Cologne. This was followed in 2008 by his election to the presidium of the MMM Club and in 2018 by his appointment to the scientific advisory board of the Austrian Retail Association.
In 2006, he received the "Corporate Award for Excellence in Practice" from the Gallup International Positive Psychology Institute. This highlights the achievements of outstanding leaders who positively and sustainably influence corporate success through the use of Positive Psychology tools.